Executive Board
President-
Lisa Cloud Kelly, CFM
JLL - First Data Account
Office: 407-793-4140
President@ifmaorlando.org
Vice-President-Anthony Koscielecki
Hoodz
407.340.1759
anthony.koscielecki@hoodz.us.com
Vicepresident@ifmaorlando.org
Treasurer - Kathy Nelson, CFM
Retired FM from NASA
Treasurer@ifmaorlando.org

Secretary-Christopher Solomon, CFM
Orange County Public Schools
Office: 407-317-3700 x5932
Cell: 352-408-9408
Secretary@ifmaorlando.org
Immediate Past President-Renee Ponik, CFM
NASA
Office: 1-321-867-8498
Pastpresident@ifmaorlando.org

---
Board of Directors:
Director (Networking)- Suzanne LarsonDirector - Scott Arnold, CFM
,
SFP,CCBM,CHFM, CHSP, CPMM
Orlando Health
352-348-1419
Scott.Arnold@orlandohealth.com


Director (Advocacy)-Norma Lopez
Director (Marketing) - Kimberly Haas
Baxter Restoration
407-930-4073
Marketing@ifmaorlando.org
Director (Membership) - Dena Sandy
Cubix,Inc.
407-720-0321
Membership@ifmaorlando.org
Chapter Administrator
(Newsletter/Weekly Updates) - Renee Perrin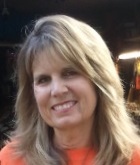 Phone: 407-251-6632
chapteradministrator@ifmaorlando.org
newsletter@ifmaorlando.org


---
THANK YOU to Cubix, Inc. for providing meeting space for our Board meetings each month!!