Member Dues & Benefits
---

IFMA membership is annual. Membership is renewed on the anniversary of the date your application was approved. Membership is individually based and is non-transferable and non-refundable.

Annual Membership Dues Structure.


Professional Member
(Facility Managers or other position directly related to facility management):
IFMA Base Member Dues- $239
Orlando Chapter Membership Dues- $100
TOTAL DUES- $339
Young Professional Member
(FM's or Associations under age 35-max of 5 years):
IFMA Base Member Dues- $149
Orlando Chapter Membership Dues- $65
TOTAL DUES- $214
Associate Member
(Vendors/suppliers that provide services/goods to facility management):
IFMA Base Member Dues- $239
Orlando Chapter Membership Dues- $165
TOTAL DUES- $404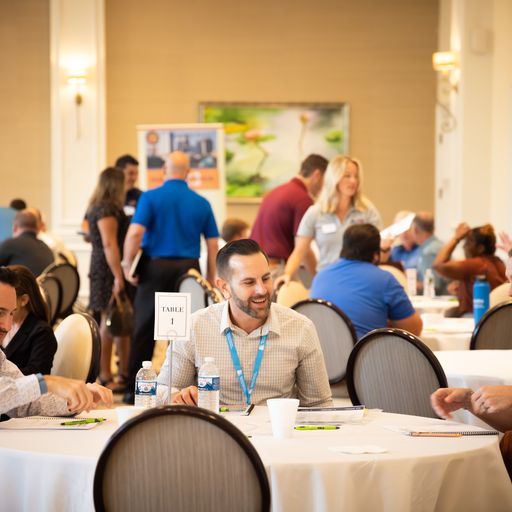 Hear it from our members! why did they join??

The Greater Orlando Chapter of IFMA is your local source for facility management education, information and interaction. We bring the International Facility Management Association's vast resources directly to you.




As a member of the Orlando Chapter, you benefit from:
Networking with colleagues and business partners in the Greater Orlando area;
Exclusive access to our chapter's membership directory;
Search for associate members by industry or business type;
Educational and social events, including career growth programs, facility tours and best practices workshops;
Scholarship and grant opportunities for help with Membership and Education expenses
Employment referral services;
Roundtable webinars, study groups and exam preparation courses for those pursuing the CFM® credential.
Through our partnership with Valencia Community College, provide course studies for obtaining FMP® and SFP™ credentials.
Chapter-specific websites focused on FM news and activities in the Central Florida area;
Opportunities to mentor FM students at local colleges and universities;
Opportunities to give back to your community through chapter-organized projects and fundraisers; and
Opportunities to join chapter committees or serve in a leadership position.
Ready to join the Greater Orlando Chapter of IFMA?

Please fill out the membership application and pay online here: Membership Application
---