NOVEMBER-The Labor Market-What Now?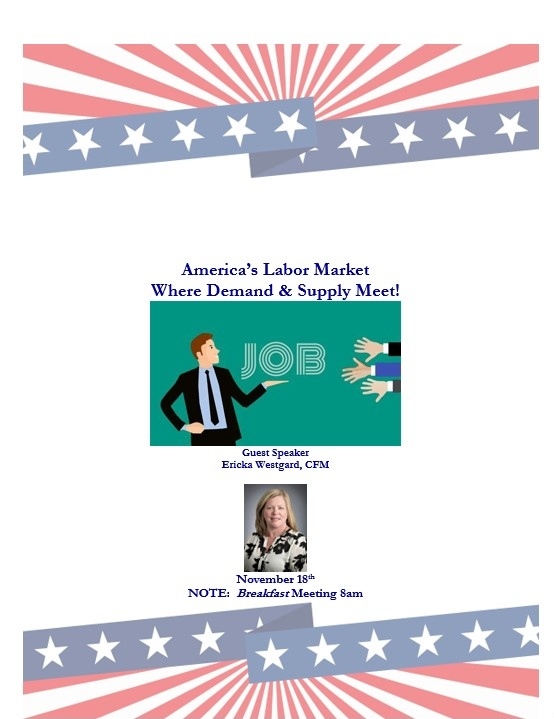 · The four components of the labor market
· A macro-view into US demographic & labor market trends
· How the international labor market is shifting
· A micro-view into the US skilled trades gap
· How 'Population' and 'Perception' impact the US skilled trades gap
· Attracting talent more efficiently utilizing the concept of the "Restaurant, the Grocery Store and the Farm"

INVITE YOUR HR PERSON!!!



We are also collecting for
Christian Social Services
Please consider donating....
item list
Registration