Facilithon 2017


Connecting Students, Educators & Industry toward Careers in Facility Management
The FM pipeline team represents a group of dedicated volunteers, including IFMA chapter members, fellows and activated elders who saw the need and opportunity to create a pipeline for high school students to learn about and understand the immense opportunities in Facilities Management. In 2014, our team created the first competitive event in facilities management with SkillsUSA, the second-largest CTSO in the United States. Click this link to read more about the FM Pipeline
SkillsUSA was formerly known as VICA (the Vocational Industrial Clubs of America).
SkillsUSA
is a partnership of students, teachers and industry representatives working together to ensure America has a skilled workforce. SkillsUSA helps each student to excel. SkillsUSA is a national organization serving teachers and high school and college students who are preparing for careers in technical, skilled and service occupations, including health occupations and for further education.


The Facilithon represents the best springboard to facilities management careers through mentorship and competition rather than dogma and repetition. Read Press release
For more information about Facilithon please contact Tarzan Frazier, CFM.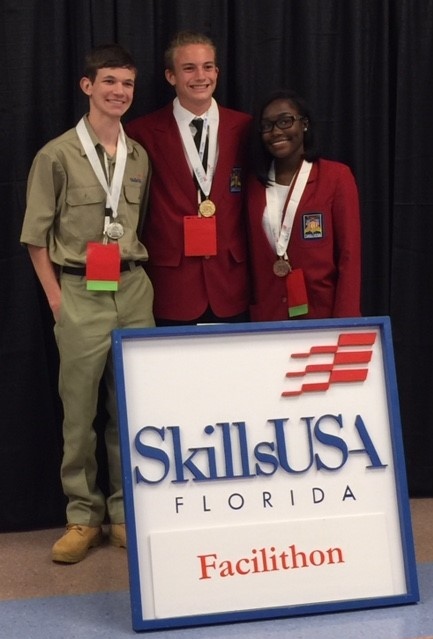 2017 Facilithon Winners